Legendary Italian film actress and Academy Award winner Sophia Loren was known across the plains of the planet as one of the sexiest women alive in her time, an image that lives on today. It was inevitable, then, that she would draw a man to spend her life with, and that man was film producer Carlo Ponti.
Unfortunately their extensive relationship (They were married twice, once from 1957 to 1962 and again from 1966 to 2007) was cut when Ponti died at the age of 94.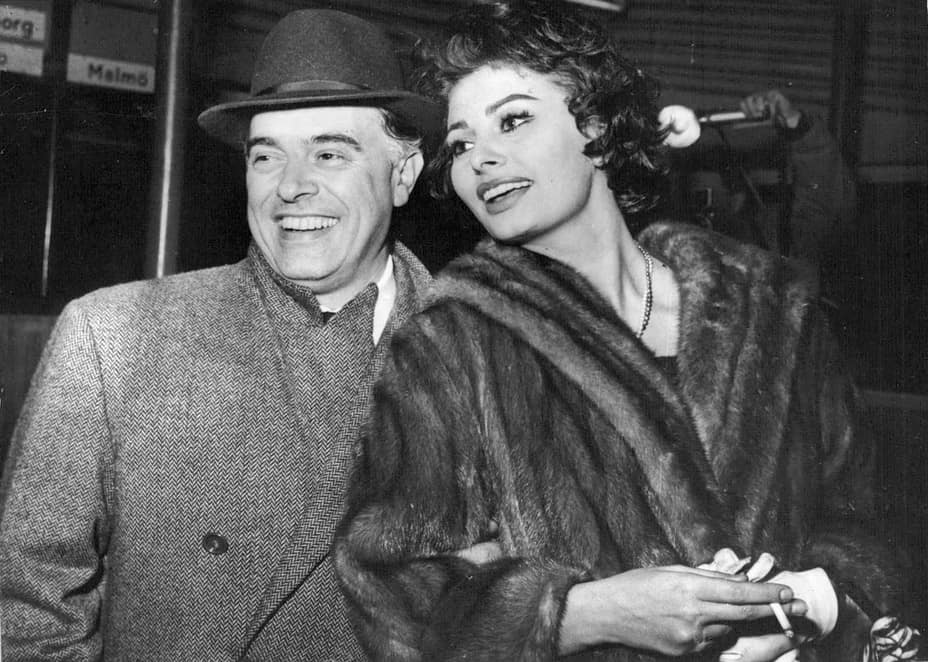 The pair met in 1950 when Ponti was judging a beauty contest. He subsequently cast her in a few roles that led them to becoming close. He tried to divorce his first wife and marry Loren by proxy; however Italian courts at the time would not allow it, and they were forced to deny being married in 1960. They were formally married after becoming citizens of France in 1965.